this article will make you ask new questions to improve your life.
Hi, and welcome to a new topic to discuss on wealthy viral, thanks to my website you 'll be the wealthiest in your town.
Upon some request from my friend and followers, I 've decided to write this full article about the secret of living a fulfilling life despite my handicap. at the start, it requires some Patience, but in the end, you 'll find this article very helpful and will help you to achieve success and happiness.
before reading please make sure you sign up to our newsletter so you 'll be notified once a month about my new and hottest topic.
if you can't read it all, you can join our social media on Facebook and Instagram and well send you a video resuming this easily.
So My name is Anna. I am the youngest of a family of 3 children. I am passionate about traveling and I travel despite my disability. I tell you everything in this article …
BEFORE EVERYTHING, MY LITTLE HISTORY …
When I was born, I was diagnosed with a non-progressive congenital neuromuscular disease called arthrogryposis, a barbaric name that seemed to condemn me to life in a wheelchair forever. This disease is characterized by stiffness and a limited range of motion affecting the joints. In my case, my arms and my left foot are affected. Even today, I do not have enough strength to lift my arms, and I basically use my left-hand every day.
While I was still a baby, the doctors predicted that I would never walk.
That day, the world collapsed under the feet of my parents. I stayed in the hospital for over a year, a decision that was beyond their control. Very early, I was supported by an army of teachers, physiotherapists, occupational therapists who did everything in their power to allow me to be as independent as possible in adulthood help of operations, rehabilitation exercises, splints, not to mention the series of plasters and appliances … My parents had bought me a trotter to help me walk when they had permission from me bring home on weekends and during holidays. I was 15 months old when one day I was with my family and because I do not know what miracle – and by the will of God – I managed for the first time to walk without needing help. The joy it created around me was indescribable. Shortly after, the medical team made the decision to go to my parents, and I finally left the hospital.
My parents, supported by my brothers and sisters, have made every effort to grow up blissfully and unashamedly despite my disability and frequent visits to the hospital. My brothers and sisters took me everywhere with them. At age 6, they taught me to swim, to ride a bike. My parents had enrolled me in all kinds of activities that helped me to flourish: plastic arts, computer programming, horseback riding, archery, kayaking, climbing, skiing … Nothing seemed impossible to me. In everything I did, I was lucky to come across people who made me feel like I was a normal child. They always adapted the activity so that I could participate, in my own way. Even today, the people I meet are very friendly and often offer me their help. The environment in which I evolved encouraged me to trust myself. Thanks to my family and all around me, I was able to develop other faculties with which I tamed my handicap, this handicap which both bothered me and nourished this incessant desire to surpass me.
Over time, I learned to manage my daily life by finding solutions to my limitations: how to dress and prepare myself in the morning, how to prepare a meal … My disability became my strength.
My main goal in life has always been to no longer be dependent on others, to gain my autonomy to realize my dreams … and dreams I have to shovel. Over time, I learned that with a lot of courage and will, you can do incredible things!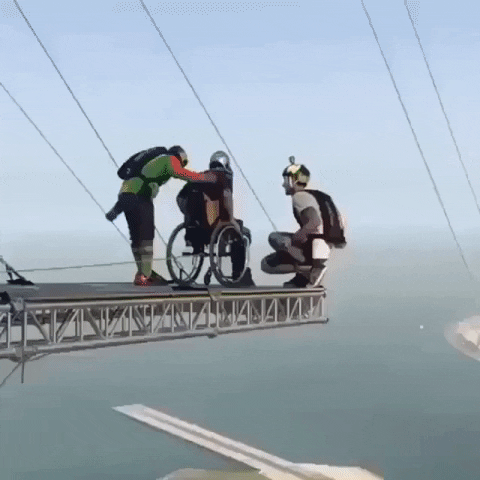 Open Next Page To See More